Manufacturer
Topps
Category
Trading Card
Card in Set
11
Content
General Audiences
Release Date
Nov 2008
Release Status
Released
Genre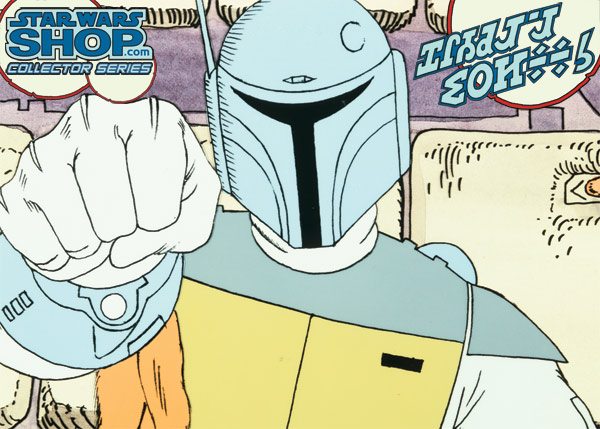 In celebration of "The Star Wars Holiday Special" (or, at least the animated segment), StarWarsShop is offering an extremely limited edition series of exclusive Topps trading cards FREE to its shoppers while supplies last!

There are 11 cards total, with one card being randomly inserted in all StarWarsShop orders starting today. We scoured the Lucasfilm Archives to bring you 11 images from the animated segment that have never been published (as far as we know), so these are totally unique and original collectibles -- not to mention, there's not a lot of "The Star Wars Holiday Special" to go around collectibles-wise!

This set of exclusive Topps "Holiday Special" cards continues the popular series of ten Star Wars cards that were previously sent out with specific items ordered. The new set of 11 ups the total count to 21 exclusive Topps cards available exclusively from StarWarsShop!

Here's the breakdown of the "Holiday Special" cards along with edition sizes:

• Card #1: 500 units
• Cards #2, 3, 4 and 5: 1,000 units each
• Cards #6, 7, 8, 9, 10 and 11: 1,750 units each

Total edition of Holiday Special Cards: 15,000!

The show's title as it appears in the special is depicted in the upper corner of each card, along with the StarWarsShop Collector Series branding.
Available Items

All items for this release are out of stock.